Statistics

We have 45 registered users

The newest registered user is sonam

Our users have posted a total of 10780 articles within 944 topics

Top Posters

Opy (2417)
gandworf (1611)
Vhaman (1584)
momonpso (968)
Tsugirai (782)
Birthdays


January
Zalure 10th
Gandworf 15th
Momonpso & Jeffy 21st

February
Dr. Hell 14th
Arche 24th

March
Shuten 15th
Genai 21st
Tsugirai 23rd
blueinfernal 26th
Sukotesumi 29th
Gothcowboy 30th

April
Michael 16th
SerraBritt 24th
Bilbo & Vhaman 25th

May
Mina 14th

June
Zanbu 28th

July
BlaZenKei 14th
Counterstrike (Cloud) 18th

August
Jruto 26th

September
alispso 28th
MetalVic 29th

October
Olorin (Rian) 3rd

November
Opy 9th
Norcris 21st

December
RED 11th
Welcome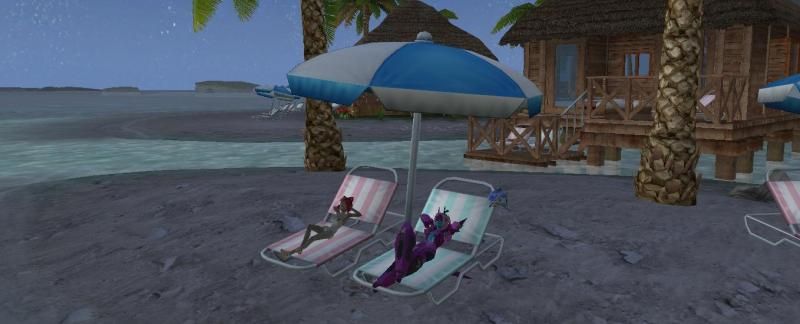 Happy Thanksgiving
Posted by olorin @ Thu Nov 27, 2014 5:13 pm
Happy Thanksgiving Friends..!!!

Guys be careful with tonight's special maintenance (Thanksgiving). They may close IPs again.


Comments(2) :: More >> Happy Thanksgiving
I'm downloading PSO2 again.
Posted by Vhaman @ Fri Nov 14, 2014 7:23 pm
Is anyone still playing?


Comments(51) :: More >> I'm downloading PSO2 again.
Welcome Back!
Posted by Vhaman @ Thu Nov 13, 2014 10:15 pm
Let's revive these old forums. I've been inactive from any regular OSG games for a while now, but I see 8 or so people at least visit the site daily, but no one posts. Let's change that. I've added a couple of topics about 3DS games, and I've moved some forums around a little but I can't revive a community alone (by definition!).

So please, start using the forums again, ask others to do the same, invite new members to register.

OSG!

Edit: I know this isn't a PSO2 topic, but the front page is currently set to show PSO2, and rather than change it I'll just make a topic here. If we get active again the front page will be General once more, and this topic will move there.


Comments(1) :: More >> Welcome Back!
New update
Posted by olorin @ Wed Jul 30, 2014 9:21 am
This new Limited quest is Soooo bad azz. Why wont they stop! Damn you SEGA


Comments(14) :: More >> New update
PSO 2 Downtime.
Posted by olorin @ Mon Jun 23, 2014 6:36 pm
What have you guys been doing in the void of no PSO2?? I found a free to play First person Shooter Warface. There is also Free to play Dota 2 and a free to play game on Steam called Alien Swarm. Are all atleast 4 player Coop.


Comments(25) :: More >> PSO 2 Downtime.
Calling All Players..
Posted by olorin @ Tue Feb 18, 2014 4:22 pm
This is a Call to all Players who are waiting for Western Release. The Game is not going to be Coming out for the West. If it ever does you will be light years behind. The time has come for you all to come on the JP Servers. There are Complete English patches now its just like playing an English Release. There are people on who can help you level and get caught up super fast. So gt the word out if you talk to old players and lets get Playing.. THIS GAME IS SO BAD AZZ!!!!!


Comments(18) :: More >> Calling All Players..
Welcome

The time now is Sun Feb 18, 2018 6:22 pm

All times are GMT
Who is Online
In total there are 0 users online :: 0 Registered, (0 Hidden) and 0 Guests

Members online: None



[ View complete list ]


Most users ever online was 33 on Fri Dec 01, 2006 10:59 am

0 users online today: